Editorial World
Galerías y espacios (o galería, Senhora presidenta)…
Para visualizar el contenido de este vídeo, hay que estar logeado o comprar la entrada.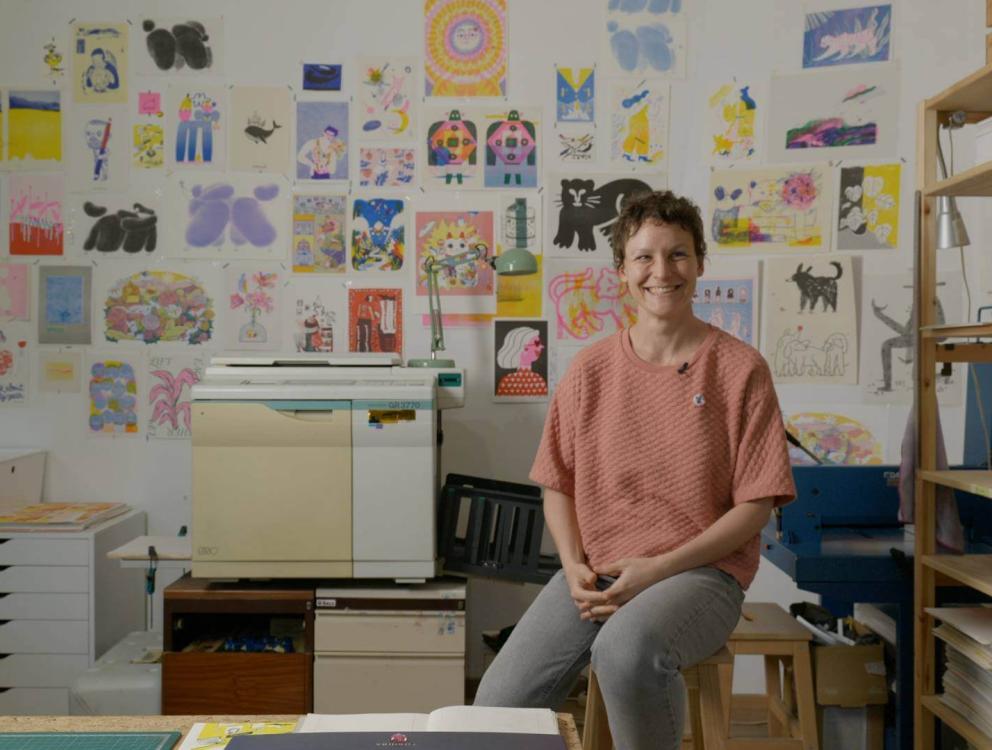 Speakers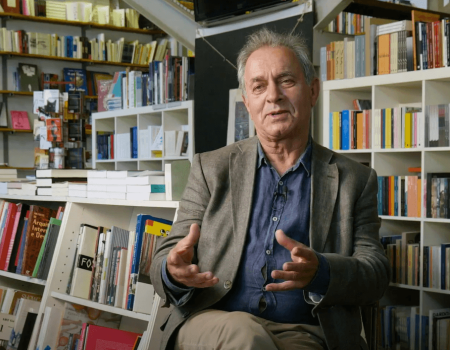 Ler Devagar
José Pinho wanted to do like Shakespeare & Co, a bookshop in Paris where you can spend the night. But he is happy to have a bookshop in Lisbon that is almost like a living room, with corners to read, have lunch, see exhibitions or chat with Pietro Proserpio, the artist upstairs, author of the bicycle that hangs in the middle of the store and that has already become the hallmark of the space. Besides being a bookseller, Jose is a cultural manager and director of "Folio - International Literary Festival of Óbidos" where he brings together writers, illustrators, readers, artists, musicians, books, letters and many different local and international points of view, dividing its programming into five chapters: Authors, Folia, Educa, Ilustra and Bohemia.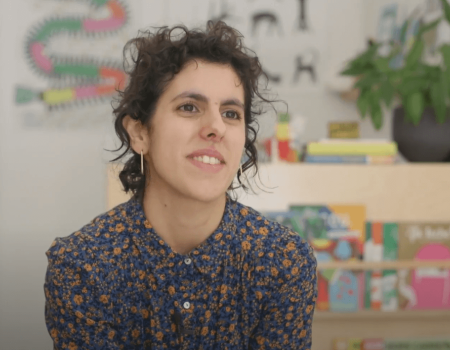 It´s a book
"It's a book" is the name of the bookshop-workshop specialising in children's books, with an offer resulting from a careful selection of the catalogue of international publishers, independent publishers and artists' editions, founded by Joana Silva and António Alves, both with artistic backgrounds and long-time collectors of children's books. They have a programme of workshops that explore concepts and creative processes around children's books, designed and led by renowned industry professionals, and choose each title for their bookshop by assessing the book in all its dimensions: concept, illustration, writing, design and materials used.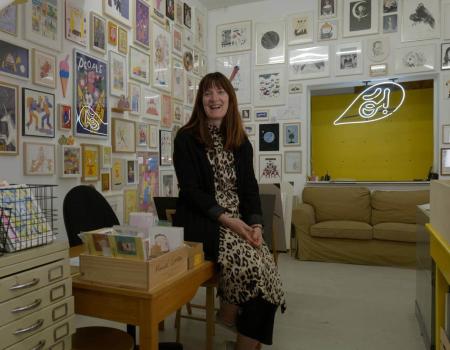 O! Galería / Ema Ribeiro
Ó! Galeria, located in Miguel Bombarda, in Oporto, is a project focused on illustration, drawing, books, magazines and author's work. Since 2009 it has been showing the best examples of illustration from all over the world. Ema Ribeiro is the gallerist and founder of this space and works with some collaborators, mostly young and promising illustrators. Since June 2020 she has been creating Ó! Cerâmica. A new gallery dedicated to ceramics with workshops and experimental studio space.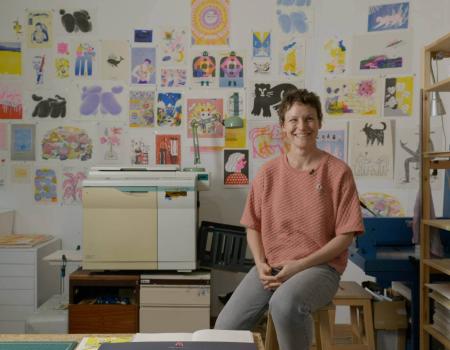 Not so far press
A small riso studio located in charming Porto, in a space shared with illustrator and ceramist Ana Seixas, she has a GR3770 press, and makes prints for local and foreign illustrators on commission. As her name suggests, she is not very fast but she "does what she can" and her work has facilitated the survival of many artists and colleagues. Tina is also an illustrator and works at Ó! Galeria. She was born in Poland but has been living in Porto for years drawing mountains with horses, characters with clouds on their heads, furry creatures, and trying to be foolishly happy.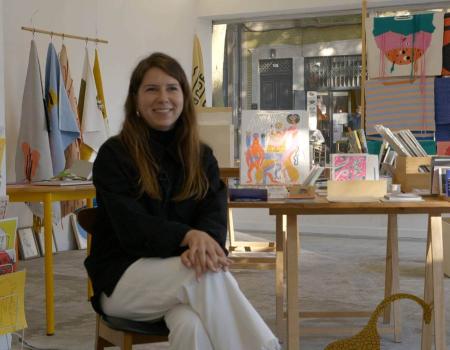 Senhora Presidenta Galeria / Mariana Malhao
The Senhora Presidenta gallery is a project of Dylan Silva (artist), Mariana Malhão (illustrator) and Luís Cepa (graphic designer), a multi-purpose space that offers the opportunity to discover new creators and hosts works of various kinds, from ceramics to illustration, including painting, photography, drawing, video, and independent publishing. They collaborate with local and international artists. At Senhora Presidenta they coordinate various activities such as workshops, debates, presentations... which mainly stimulate openness and dialogue between the space, artistic practices, and the social contexts in which they are inserted.