IRUDIKA 2022 RESIDENCIES
The Irudika Residencies return to their usual format after the exceptional situation produced last year by COVID 19.
The Irudika Residencies host an illustrator from international territory and an animator from national territory in the BilbaoArte Foundation and the Maison des Auteurs creation spaces within the Cité de la Bande Dessinée et de L'image d'Angoulême to develop their own artistic project and generate the image of the Irudika International Festival in its 2022 edition. The results will be exhibited in the Vital Foundation Exhibition Hall in the city of Vitoria-Gasteiz, concluding the artistic residency.
ANIMATION CATEGORY 2022
IRUDIKA, with the support of Acción Cultural de España (AC/E), Fundación Vital Fundazioa and in conjunction with Fundación Bilbaoarte Fundazioa and the Cité Internationale de la Bande Dessinée et de l'Image of Angoulême, is pleased to launch this call for illustration professionals.
The purpose of the Residency is to foster creation in the specific sphere of graphic animation. To this end, the successful resident must produce a personal animation project, a bumper of between 20 and 60 seconds, which will be used at next year's 2022 Irudika Festival.
Call open from MONDAY 15 November to 23.59 hours on FRIDAY 10 December.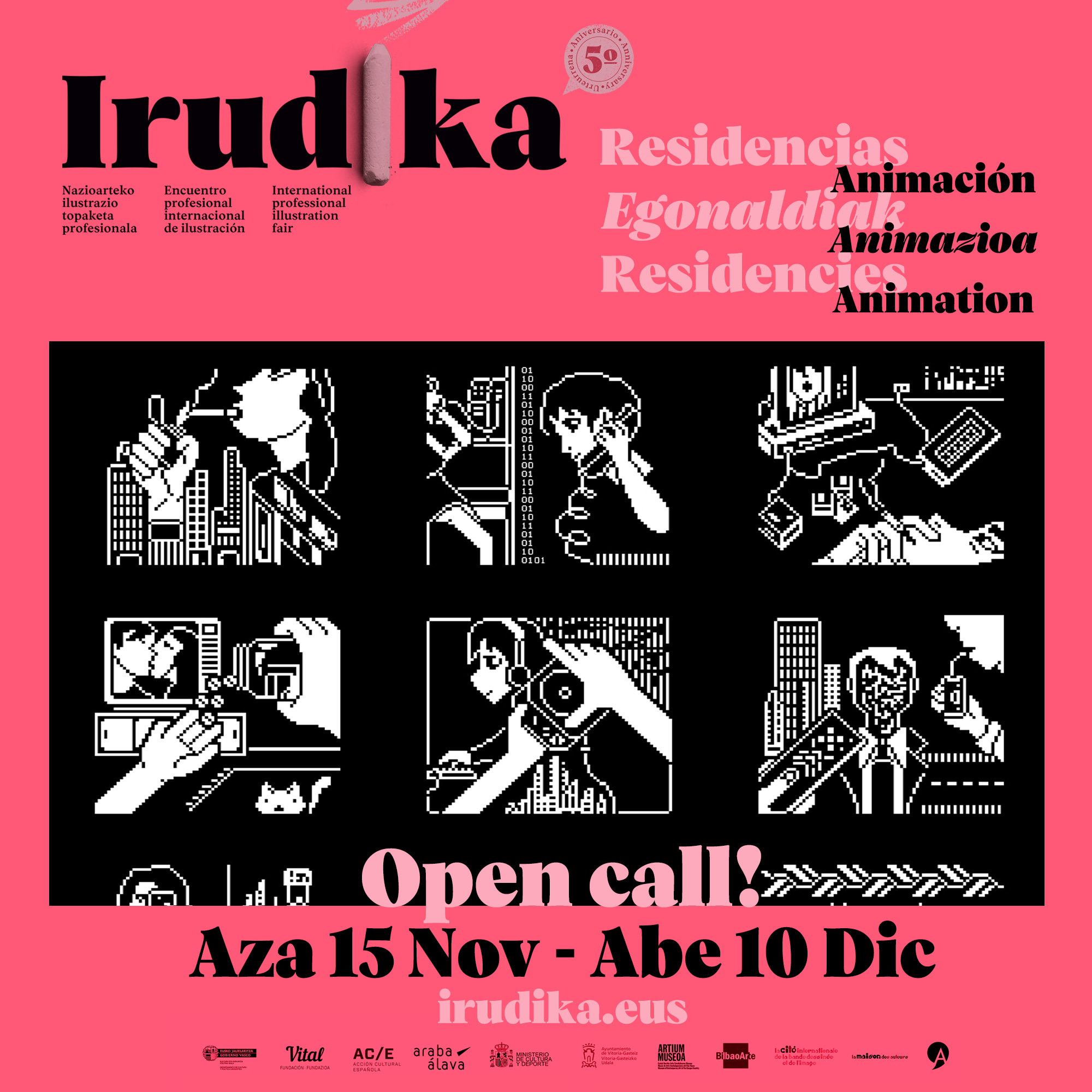 ILLUSTRATION CATEGORY 2022
Call open from WEDNESDAY 1st September until SUNDAY 10th October at 23:59 hours.