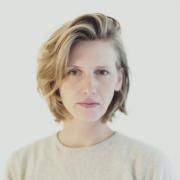 Illustrator
Biography
Nadia Bilinová is co-founder and director of the LUSTR Festival and Vzletna kreativní epicentrum. She has been working in the field of illustration for a long time, mainly in the organizational and curatorial part.
LUSTR Festival is an illustration and comic festival. It is the largest illustration exhibition in Prague and is a meeting point for professionals and amateurs to inspire each other and present their work together to more than 2,000 visitors.
More than 50 selected artists, workshops, conferences, educational activities, music and drinks. The festival is an opportunity for artists to meet and share their experiences and skills in a fun environment.
Interests
Interés
Illustrated album
Animation
Posters
Comic
Design
Education
Writing
Fashion
Mural
Other books
Packaging
Press
Advertising
Covers
Video games
Gallery