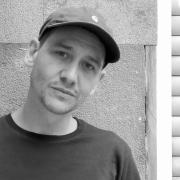 Illustrator
Biography
Iker is an illustrator born in San Sebastián. He works mainly as an illustrator for press and magazines collaborating for media such as The Washington Post, Fortune, Wall Street Journal, The New York Times, Variety, The Boston Globe, Wired, Financial Times, The Daily Telegraph, La Nación, El Correo, Diario Public, La Vanguardia, Diario.es…
Some of his works in this field have been recognized and awarded by Communication Arts, NY Society of illustrators, American Illustration, Society for new Design...
He has also illustrated books such as The Metamorphosis (Selected for Illustrators 60, 2017), Little Big Gestures for Science,
Sports Heroes (Award of Excellence Communication Arts 2022)... and has made covers for various publishers such as Penguin Books, Bonnier Books, Elkar...
Interests
Interés
Illustrated album
Animation
Posters
Comic
Design
Education
Writing
Fashion
Mural
Other books
Packaging
Press
Advertising
Covers
Video games
Gallery