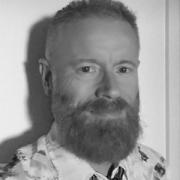 Name
AOI / Association of illustrators
Fair
Biography
PUBLISHING AND PROJECTS MANAGER.
As a practitioner, writer and advisor, Derek Brazell has been involved in the illustration world for many years. As an illustrator, Derek created a string of successful picture books for children, including his first picture book Cleversticks, published in 1992 and still in print, and Lima's Red Hot Chilli for Mantra Lingua.
His books examining illustration with co-author Jo Davies are Becoming A Successful Illustrator 2nd Ed. (Bloomsbury, 2017), Understanding Illustration (2014), and Making Great Illustration (2011).
Derek regularly reviews children's books and has spoken on illustration matters at the Bologna Children's Book Fair for many years. His role at the UK's Association of Illustrators includes being publisher of Varoom magazine as well as contract and licensing advice to members and lectures on the illustration business for universities, closely supporting illustrators in all areas of their careers.
Personal information
Name
AOI / Association of illustrators
Gallery