2024 IRUDIKA RESIDENCES
"COMING SOON"
Irudika organises its Artistic Residencies with the aim of promoting artistic creation and cultural exchange at an international level. A professional jury will select two projects that will enjoy a stay of two and a half months with the aim of promoting creation in the specific field of illustration and graphic animation. These two people will be in charge of generating the image that will serve as Irudika's promotional poster and the animation that will act as the meeting's advertising short video.
The Residencies take place from March to May, with a stay in three creative centres between Angouleme (France), Zapopan and Guadalajara (Mexico) and Bilbao (Basque Country). The residency ends with an exhibition in Vitoria-Gasteiz, where the work carried out by the two resident artists during their stay will be exhibited.
Irudika, with the support of Acción Cultural Española (AC/E), Fundación Vital Fundazioa and in collaboration with Fundación BilbaoArte Fundazioa, the Cité Internationale de la Bande Dessinée et de l'Image d' Angouléme-France, the Government of Guadalajara - Guadalajara World Book Capital - Cultura Guadalajara (Mexico) and La Casa del Autor de Zapopan (Mexico), is launching this call aimed at illustration and graphic animation professionals.
In 2023, the selected artists were Dani Scharf, in the illustration category, and Blanca A. Izuzquiza, in the animation category.The work developed by both artists during the 2023 Residencies, between March, April and May, has a strong social component. Dani Scharf presents his project 'Good Fake News', which focuses on information intoxication and how the concept of fake news can be used in a positive way.
Using a newspaper format, Scharf illustrates news items that address universal income, climate change, migration, and gender equality, among others. A total of 20 pages that will be exhibited through his originals and the entire work process of the Uruguayan illustrator. Blanca A. Izuzquiza will exhibit her animated short film 'What are you thinking about?' in which she immerses us in the problem of mental health in adolescence. The animation was made digitally, but in the exhibition, we will see still images of the animation as well as parts of the process and the author's workbooks. Blanca has also made stickers with everyday terms and clay figures that are included in the exhibition.
Residencia Irudika 2023
IllustrationDANI SCHARF
AnimationBLANCA A. IZUZQUIZA
Artistic Residences 2022
Illustration BEA LOZANO
Animation SANTIAGO COLOMBO
Irudika Dives 2021
National MIGUEL RAMAL
International SABRINA PÉREZ
Artistic Residences 2020
Illustration ARAIZ MESANZA
Animation RAQUEL MEYERS
Artistic Residences 2019
Illustration MAITE CABALLERO
Animation GENÍS RIGOL
Alava Design BLANCA GARALUCE
Artistic Residences 2018
Illustration RAISA ALAVA
Animation FERNANDO VÁZQUEZ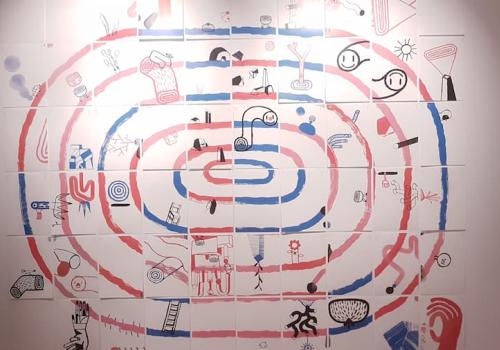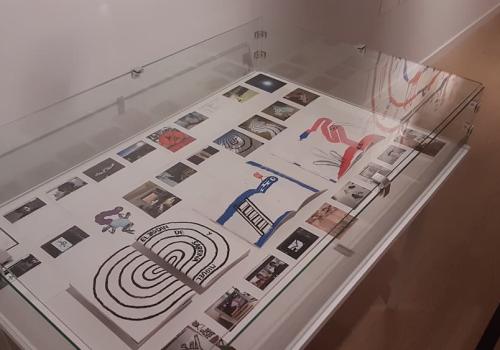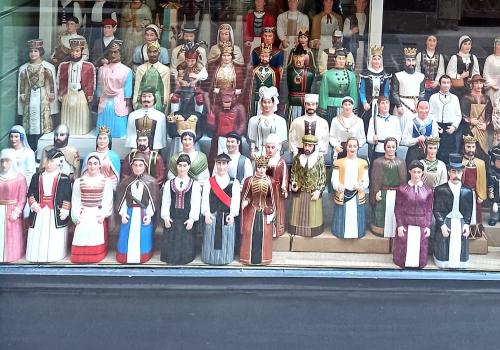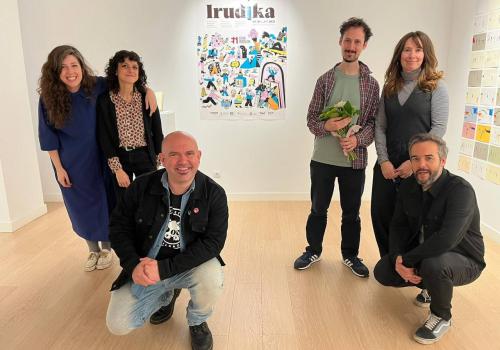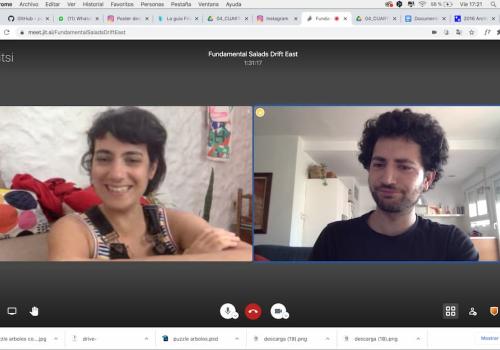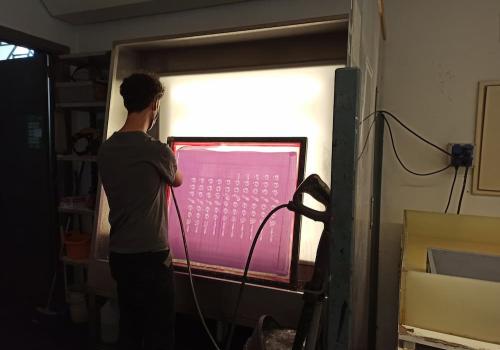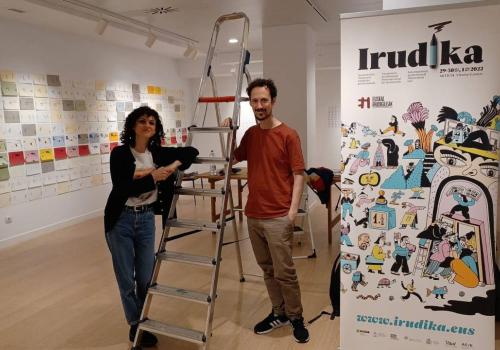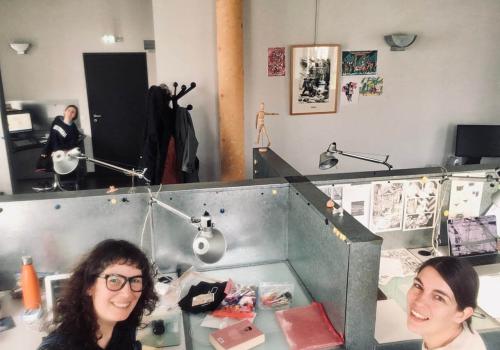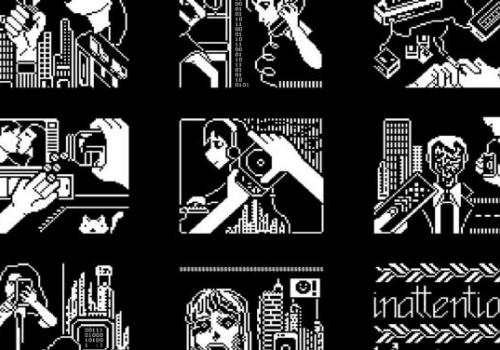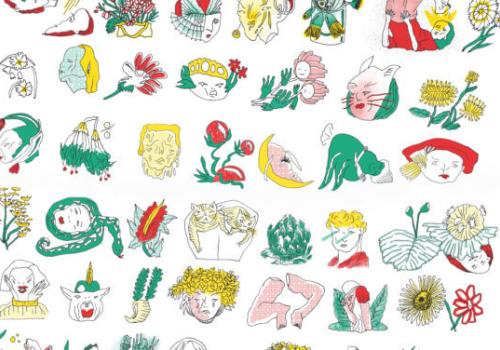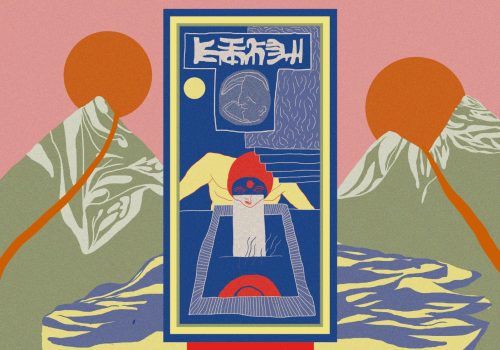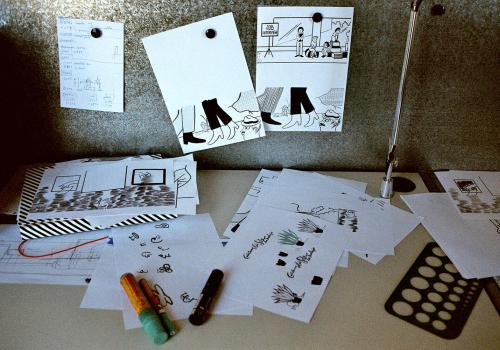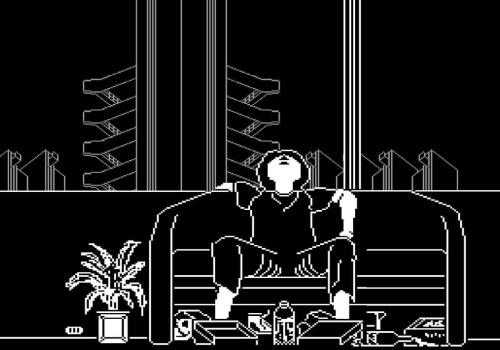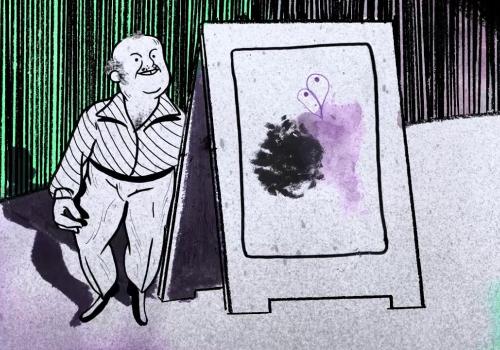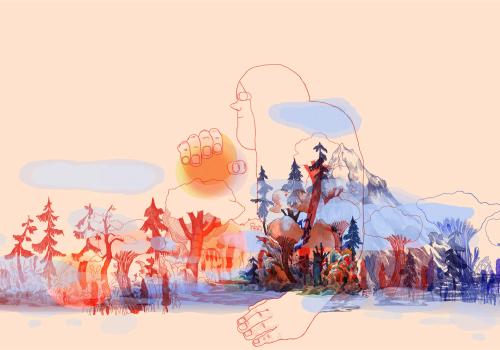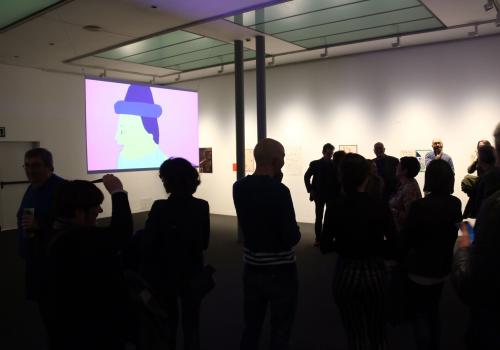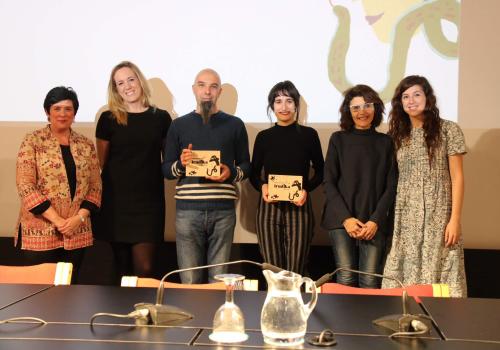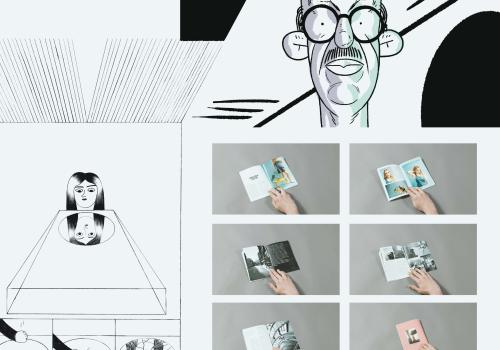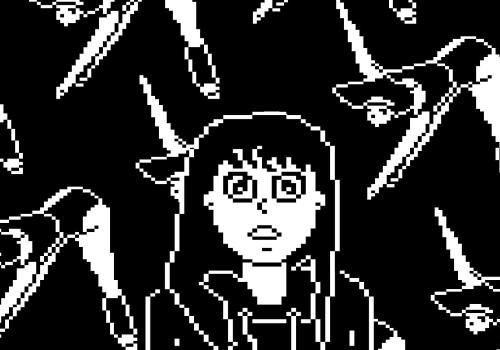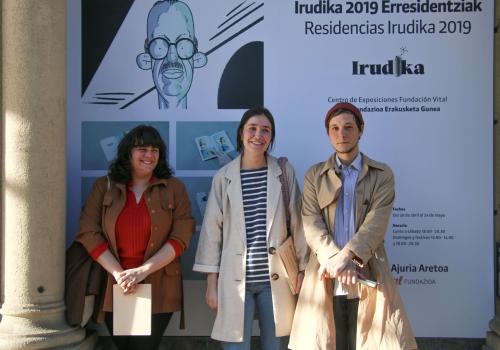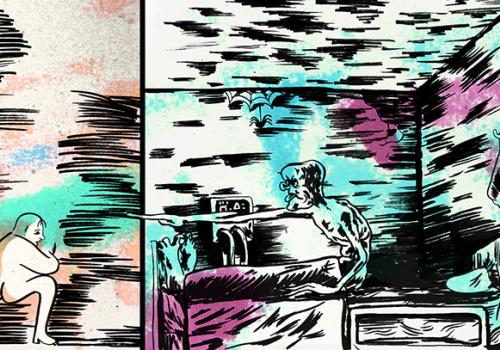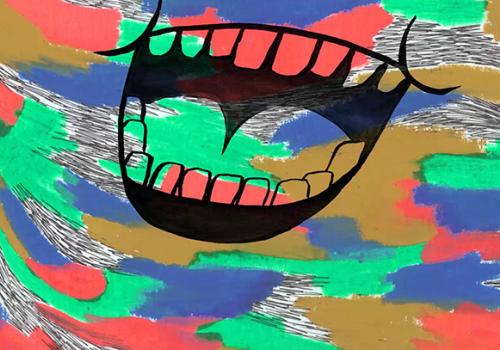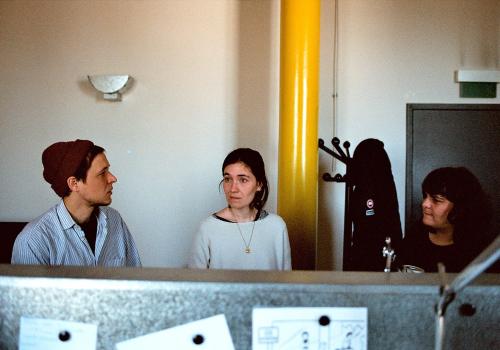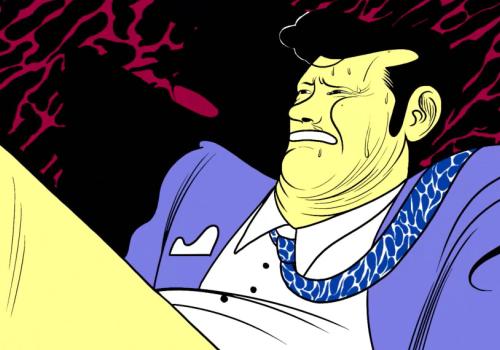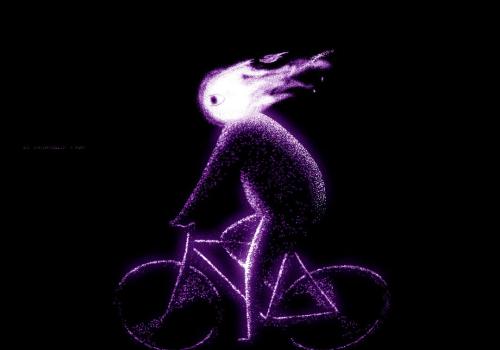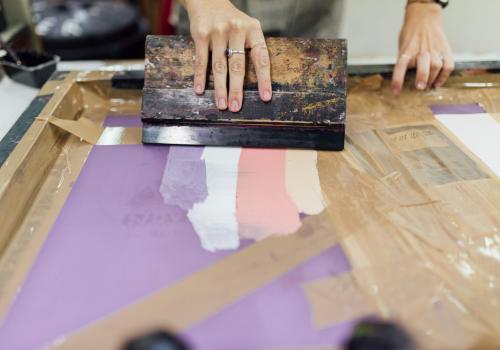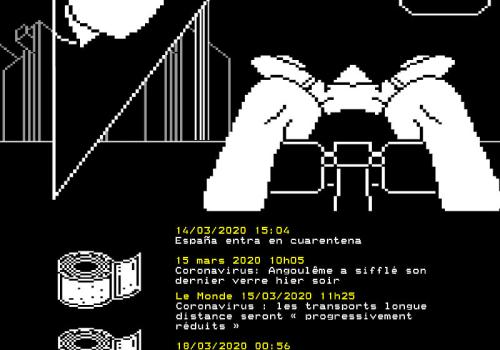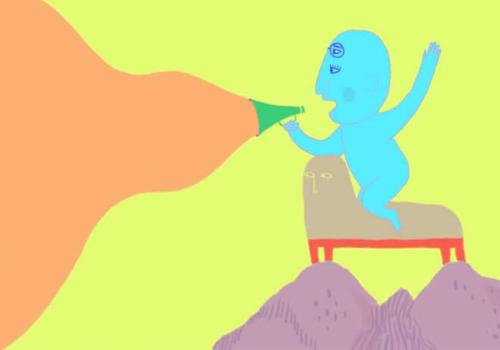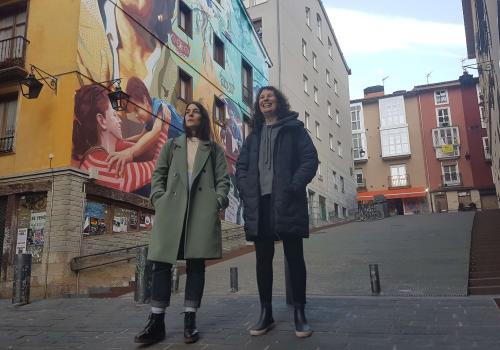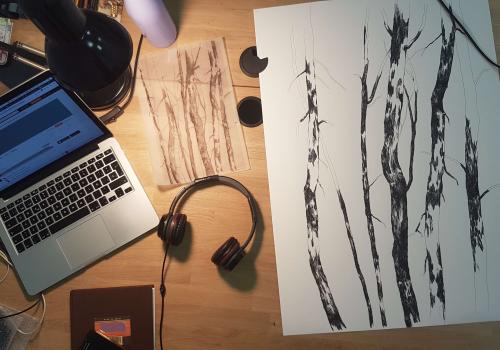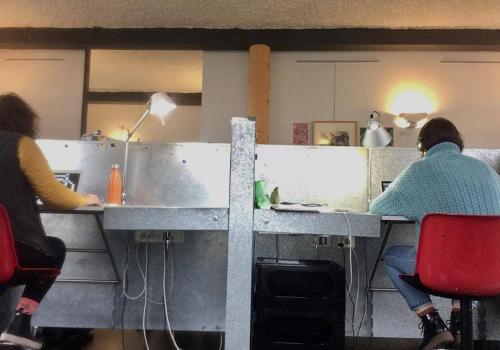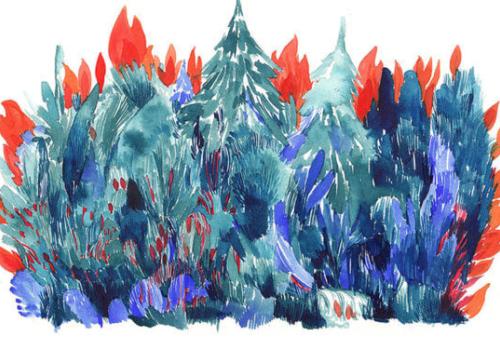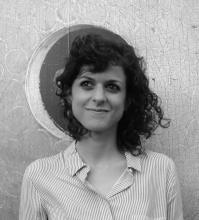 Bea Lozano
2022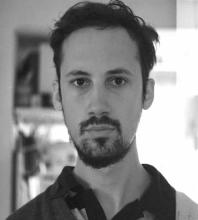 Santiago Colombo
2022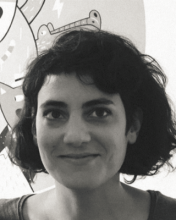 Sabrina Pérez
2021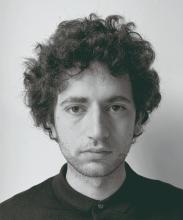 Miguel Ramal
2021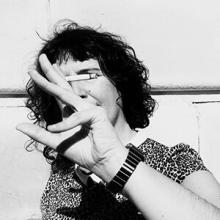 Raquel Meyers
2020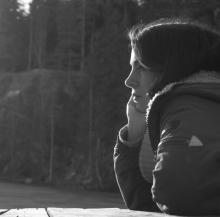 Araiz Mesanza
2020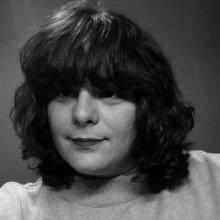 Maite Caballero
2019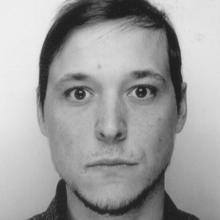 Genis Rigol
2019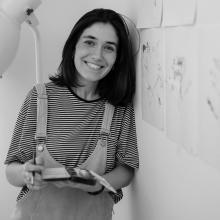 Blanca Garaluce
2019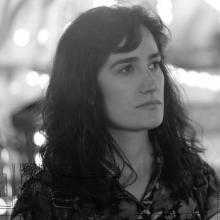 Raisa Álava
2018